BSP Mobile Training
Tan Nguyen introduce to students at the Natural Science University Of Nation about the seminar "Programming Applications On Mobile Devices - Activity 3"
At the Informatics Center University of Science Ho Chi Minh City (TTTH) has held a seminar "Programming applications on mobile devices - Activity 3 ".
Seminar held to establish the playground, learning exchanges for programmers on the mobile environment., And connect, share experiences of experts in the field of programming applications on mobile devices as well as the potential future development of the iOS mobile platform, Android. In addition, the conference also provides opportunities for students with the technical approach and the latest technology in programming mobile devices: iPad, iPhone, Android smartphones ... Together with experts from Mobile Programming Computing Center - University of Science HCMC, software development companies Asia ODC, Evers, Global Cybersoft ... attendees will find answers to problems such as: install applications on iPhone, the application development potential and deployed on IPhone, IPad, Ipod, major steps to build an application for the mobile phone environment Android, iOS ...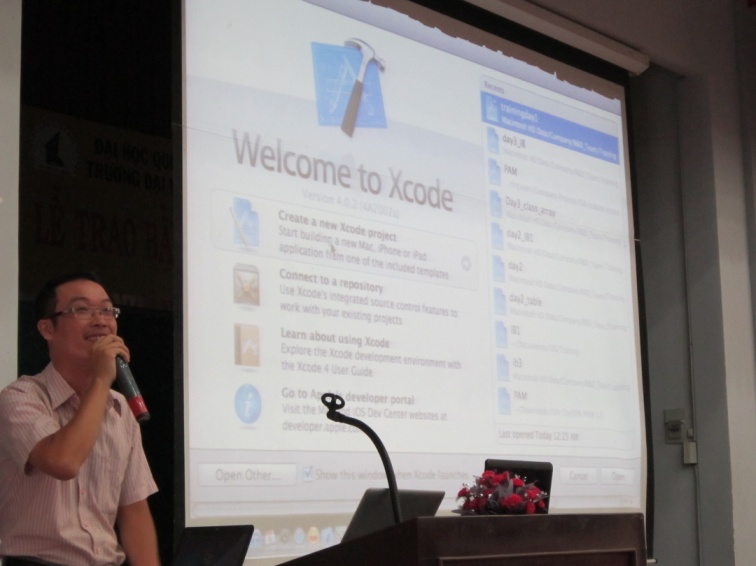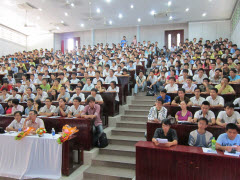 Lecturer Nguyen Thanh Tan - Expert on Iphone applications programming is introduced to the students about the application programming environment on mobile devices using iOS operating system.