Overview
BSP is a Build Smarter Plannet Software Services company. We specialize in both Custom Software Product Development, providing Dedicated Development Center services. We are focusing on R&D, web, mobile, smart watch, Smart TV, desktop and embedded software development, QA and testing, we are successful launch many big projects on mobile, Mac Application, Smart watch Samsung Gear S2, S3 and web e-commerce. Since 2011, we have been bringing digital transformation to mid-sized and large enterprises in Banking and Finance, Insurance, Telecommunications, Healthcare and Retail. Our key domains include enterprise software, e-commerce, BI and Big Data, e-learning and IoT.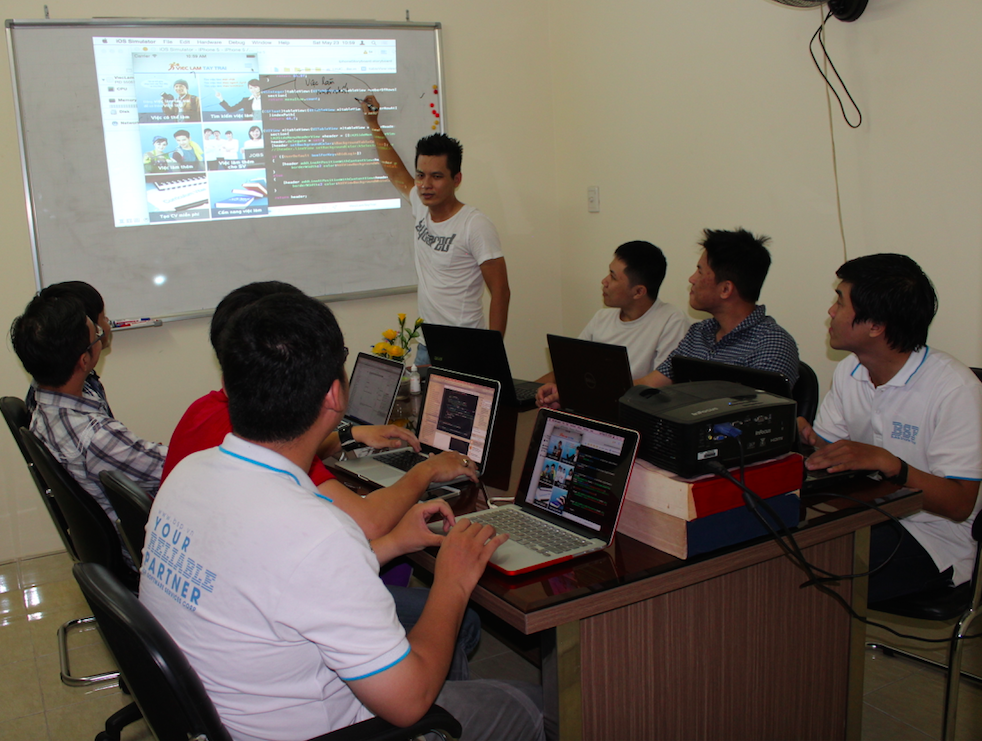 Our objective with our clients is to collaboratively build success stories. With every client's engagement, we expect both BSP and our clients to share stories of successful projects, products and relationships that we grow and develop each day. We are proud to say that since the start of BSP, we have had 100% success rate with each client we have worked with.
Why Vietnam?
The BSP team has been outsourcing out of Vietnam for over 14 years. Over this time, Vietnam has established itself as a proven IT destination with the following advantages: University system producing skilled IT workforce. High loyalty/low attrition work ethic. Significantly lower cost base and lower wage inflation. Selected by many global companies.
Why BSP Vietnam?
BSP Vietnam was founded to be an innovative offshore product development organization since our inception. Experienced local management team led by pioneers in the US and Vietnam IT industry. Infrastructure built to international standards. Committed to hiring and retaining a the best talent in Vietnam. Regarded as an attractive IT employer in Vietnam. BSP Vietnam Development Center combines the value of a highly capable staff with a low cost outsourcing destination. To virtually meet and learn more about our team, click here.
BSP Value Proposition
At BSP, we follow a success-driven philosophy in serving each client. We continually challenge ourselves each day, regarding how we can drive more value and help our clients grow and succeed. Below is our value proposition. Highly regarded outsourcing destination: Low cost, highly skilled workforce with low attrition. 14+ years of Offshore Product Development Expertise with ISVs (Independent Software Vendors). Domain knowledge in Healthcare, Life Science, e-Learning, and e-commerce. Technology skills in MS technology stack, J2EE, Open Source Development, Mobile App Development, and Business Intelligence / Data Warehouse. Focused on serving small to midsize technology companies. Every client is ecstatic and reference-able. To learn more about our service offering, click here.