Convert Your Web To Any Mobile Devices
BSP leverages the website you already have and makes it look good on a mobile device.

BSP makes it easy to optimize your current website so that your customers and prospects can effectively view your site from any mobile phone that supports web browsing. BSP will help you make your mobile-friendly website.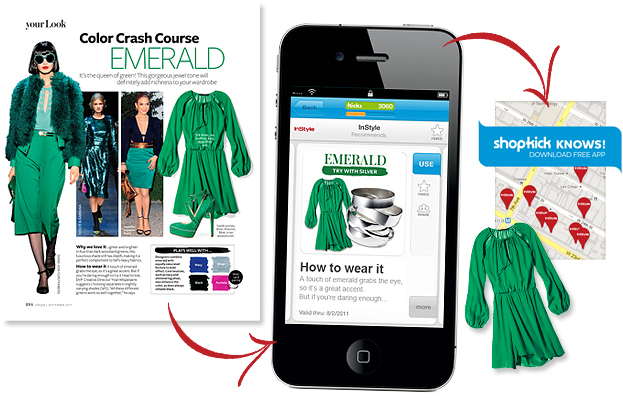 71% of smartphone users search because of an ad they've seen either online or offline; 82% of smartphone users notice mobile ads, 74% of smartphone shoppers make a purchase as a result of using their smartphones to help with shopping, and 88% of those who look for local information on their smartphones take action within a day.
General Smartphone Usage: Smartphones have become an integral part of users' daily lives. Consumers use smartphones as an extension of their desktop computers and use it as they multi-task and consume other media.
81% browse the Internet, 77% search, 68% use an app, and 48% watch videos on their smartphone
72% use their smartphones while consuming other media, with a third while watching TV
93% of smartphone owners use their smartphones while at home 
Action-Oriented Searchers: Mobile search is heavily used to find a wide variety of information and to navigate the mobile Internet. 
Search engine websites are the most visited websites with 77% of smartphone users citing this, followed by social networking, retail and video sharing websites 
Nine out of ten smartphone searches results in an action (purchasing, visiting a business, etc.)
24% recommended a brand or product to others as a result of a smartphone search
Local Information Seekers: Looking for local information is done by virtually all smartphone users and consumers are ready to act on the information they find. 
95% of smartphone users have looked for local information
88% of these users take action within a day, indicating these are immediate information needs
77% have contacted a business, with 61% calling and 59% visiting the local business
Purchase-driven Shoppers: Smartphones have become an indispensable shopping tool and are used across channels and throughout the research and decision-making process. 
79% of smartphone consumers use their phones to help with shopping, from comparing prices, finding more product info to locating a retailer
74% of smartphone shoppers make a purchase, whether online, in-store, or on their phones
70% use their smartphones while in the store, reflecting varied purchase paths that often begin online or on their phones and brings consumers to the store
Reaching Mobile Consumers: Cross-media exposure influences smartphone user behavior and a majority notice mobile ads which leads to taking action on it.
71% search on their phones because of an ad exposure, whether from traditional media (68%) to online ads (18%) to mobile ads (27%)
82% notice mobile ads, especially mobile display ads and a third notice mobile search ads
Half of those who see a mobile ad take action, with 35% visiting a website and 49% making a purchase
Increase your daily traffic with up to 20%


The reports show that those who have converted their website into a mobile one noticed an increase of their traffic with 20%.


Get a higher position in Google


The classic search engine optimization battle is tight, while for mobile web, it's just at the beginning!
Now its a good time for you to make a mobile website because when visitors use Google from their mobile device, they first see the mobile optimized websites and only after that the normal ones.


The mobile web will overtake the native one within 2 years


Mobile phones are everywhere. 5 billion out of the world's 6.7 billion people are mobile users, and 8 out of 10 people use the Internet via cell phones on a daily basis.
One out of every seven minutes of media consumption takes place on mobile.
Build a mobile website and give your readers a positive experience.


Users expect their mobile experience to be as good as their desktop experience

71% of users expect a mobile website to load as fast as a desktop website
60% of users expect a mobile website to load in 3 seconds or less
78% will retry a site 2 times or less if it doe not load the first time.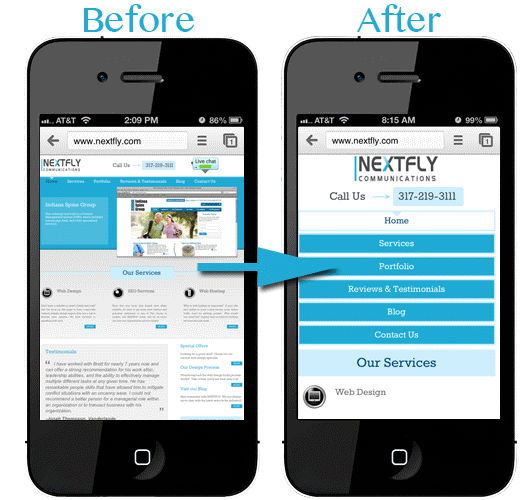 A poor mobile website expereince can cost you customers
57% would not recommend a business with a bad mobile site
40% have turned to a competitor's website after a bad mobile experience
23% have cursed at their phone when i site doesn't work
Apps are great, but many choose mobile websites for shopping
81% of users prefer mobile websites to apps for researching prices
79% prefer mobile sites for product reviews
63% prefer mobile sites fro purchasing
You can improve online purchases with a mobile friendly website
70% of mobile users have compared product prices on their phones
65% have read product reviews on their phones
50% of mobile searches can lead to a purchase
Be there for your readers! Mobility is Accessibility!


Your readers are hungry for the latest updates, everywhere they are, at all times. By making a site mobile friendly you can quench their hunger and make them come back.
A regular website may load on smartphones, but because of its small screen size, users are constrained to constantly zoom in and out. This experience your are submitting your readers to it's frustrating. Make them feel positive!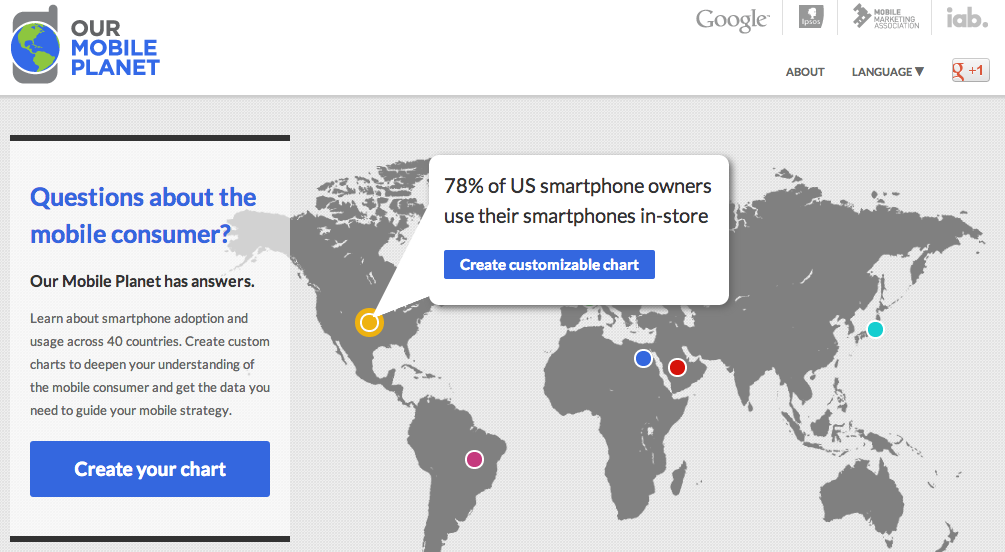 Outsmart your competition


Convert your website for mobile devices and you will obtain a higher position in Google, will be accessible to more readers and you'll step ahead your competition.